Oct 5 - Botanical Blueprints: Intro to Cyanotype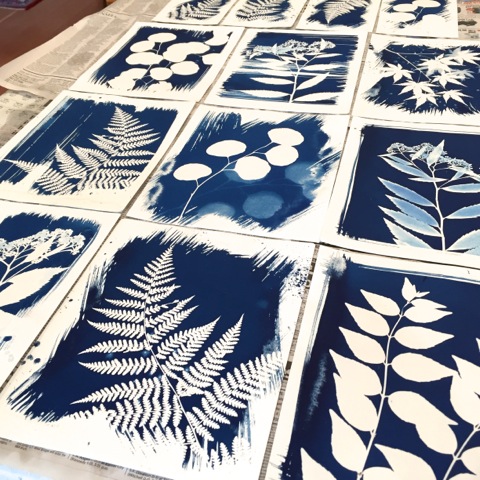 Oct 5 - Botanical Blueprints: Intro to Cyanotype
You don't need to be an artist to enjoy making beautiful blue cyanotypes! In this introductory class you'll learn all the basics of this fun and easy alternative photographic technique. Using light sensitive chemicals you'll expose images of plants in the sun and process them in water. By the time you leave you'll have 4 gorgeous 8 x 10 blueprints and the know-how to create more at home.
Lots of beautiful plants are budding and blooming during each season of the year. Let's celebrate the natural world by making botanical blueprints together! Students should bring foliage and flowers to print with and a lunch.
Fee: $120; includes all materials
Instructor: Linda Clark Johnson - Limit: 10 students
October 5, Saturday, 11am-3pm (Studio 3).